First events in Peru united over 20 organizations working on geospatial information for environmental decision-making
Download the workshop report (in Spanish only)
The SERVIR-Amazonia Program aims at providing unique opportunities for organizations of the Amazon countries to network and collaborate in the design and delivery services, meaning datasets, tools, platforms and capacity development based on geospatial information to improve environmental decision-making. In an important first step, Peruvian partners met during the third week of July at events that included a two-day user needs assessment workshop, a Google Earth Engine and Collect Earth Online training session, and several additional meetings with key stakeholders. Similar events will follow in Colombia and Brazil before the end of 2019.
Fifty-five participants representing over 20 organizations spanning government agencies, civil society, the private sector, and non-governmental organizations attended the workshop in Lima. All of these organizations work in the realm of SERVIR-Amazonia's four service areas – weather and climate, water resources management and hydro-climatic disasters, fire and drought, and ecosystem management. The workshop's roadmap started with sharing perceptions on the use of Earth observations and geospatial technology. Participants then mapped existing services and actors in the field. Next, they analyzed achievements in past work and identified future needs and services. Finally, the group prioritized nine potential services that could be the focus of the initiative.
A perceptions survey of participants showed that geospatial information is used moderately in ecosystem management and for weather and climate efforts, but less so for droughts and fire prevention and mitigation, and water resources management. Participants agreed that efficient and effective organization of actors across institutions is a key determining factor for the improved use of geospatial information in the Peruvian Amazon (Figure 1). The availability of information, technical capacity in institutions, and interoperability of systems and tools were also cited as key factors for the successful use of geospatial information. Respondents considered technical factors such as the accuracy of information and connectivity in remote areas as less important factors. The group also discussed ways to improve the participation of indigenous groups and to address gender issues.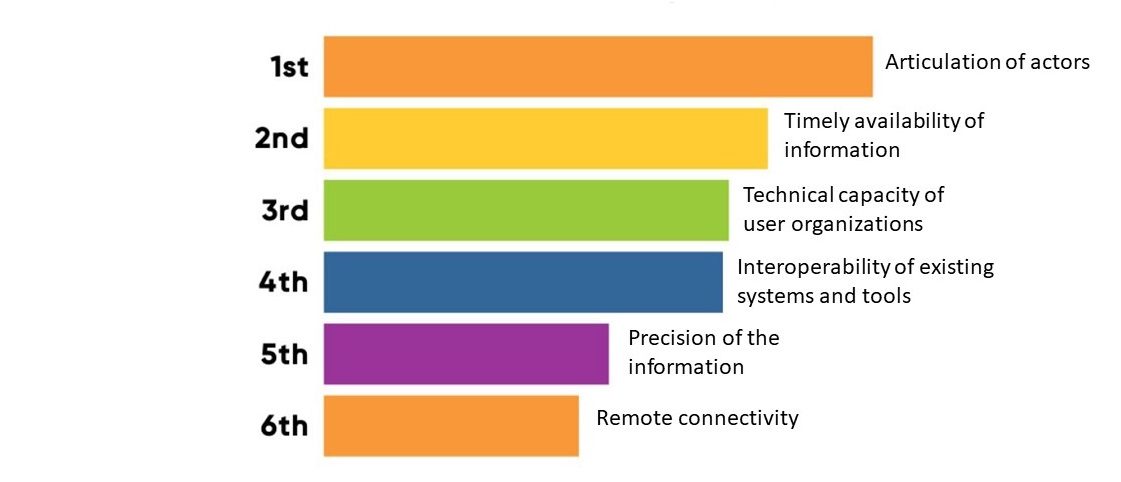 Figure 1. Determinant factor to improve the applicability of geospatial information, from workshop live interactive poll.
After considering the existing services and actors in the region, as well as institutional achievements and unmet needs, participants were in consensus that government agencies have developed several services that are already widely used in Peru. While these agencies have developed the foundation for collaborative work between institutions, there is still a need to promote further the implementation of geospatial services in the Peruvian Amazon. While Peru has made concrete strides in policy and organization of geospatial information, more work is needed to take full advantage of the benefits of data, tools, and technical capacity already developed.
To help address this implementation issue, the group developed a list of 11 services that could be developed in the future.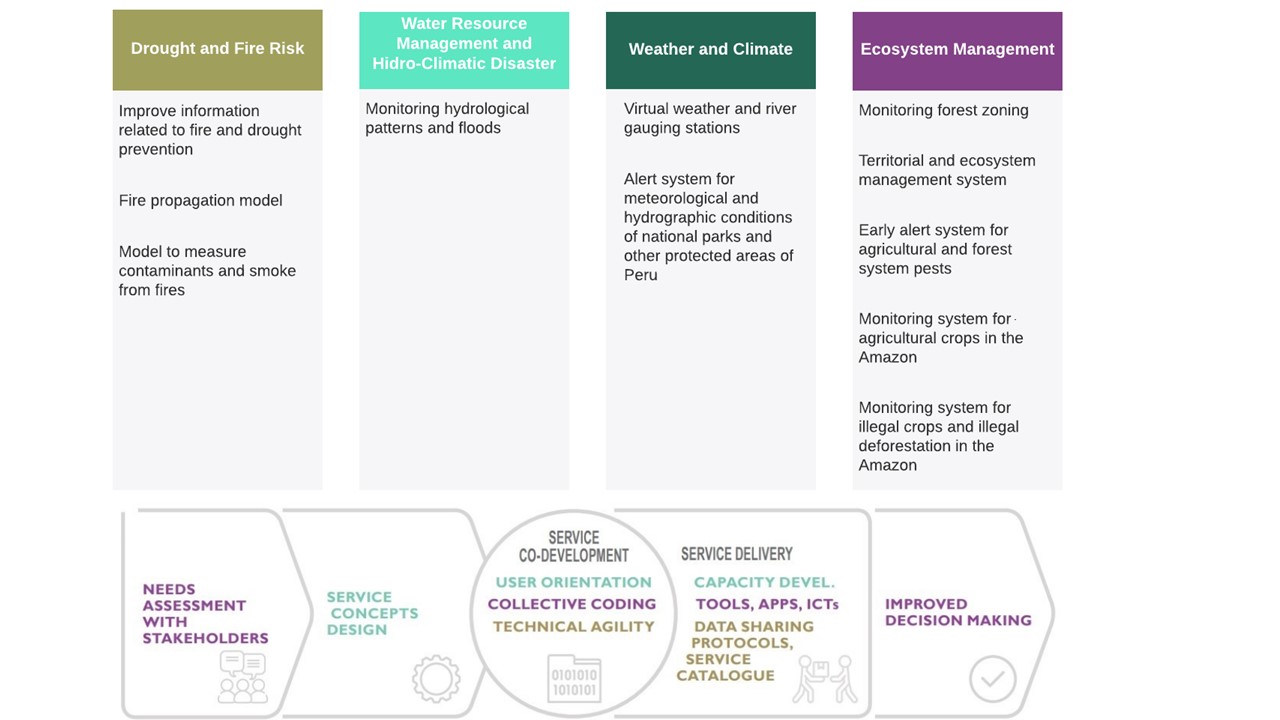 Figure 2. Eleven service ideas by thematic area and based on service development model 
The next steps for the participants are to finalize the co-development of these concepts and gather support and resources for their implementation with support and guidance from SERVIR-Amazonia.
After the two-day workshop, SERVIR-Amazonia team members met with some key stakeholders to hold deeper discussions on specific institutional needs: With Peru's Meteorological Institute (SENAMHI) about the virtual weather stations and the drought and fire analysis concepts, as well as meetings with the Peruvian Ministry of Environment (MINAM) to discuss the government's broader approach on fundamental issues. SERVIR-Amazonia partners were also able to meet representatives of the AIDESEP, the Peruvian Association representing indigenous people in the Peru. At AIDESEP's headquarters, the group explored the possibility of using Earth observation to evaluate threats to 25 million hectares of indigenous lands. Lastly, the group also tackled related topics with the Water Research and Technology Center-CITA from UTEC University and with the Faculty of Forestry Sciences from Agraria La Molina National University-UNALM regarding their participation in SERVIR-Amazonia.
After the workshop, Andrea Puzzi, Graduate Research Assistant from SERVIR Science office at NASA Huntsvill, offered a training in Google Earth Engine and Collect Earth Online with the participation of 12 participants from seven different organizations. They used practical exercises to show how these tools can evaluate land-use change impacts on the environment in the Peruvian Amazon (Figure 3).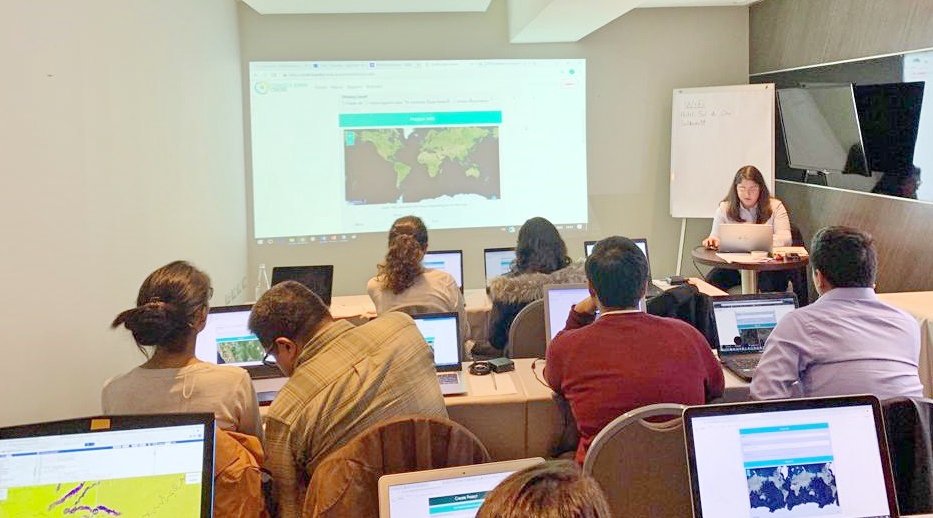 Photo: Andrea Puzzi led a hands-on training on how to use innovative technology tools for environmental analysis.
The week's activities laid the foundation for SERVIR-Amazonia's future work in Peru and the region. The network will continue to hold training events and workshops to develop capacity with its member organizations and professional networks around the topic of Earth observation and geospatial services for the protection of the Amazon.

Author of this Blog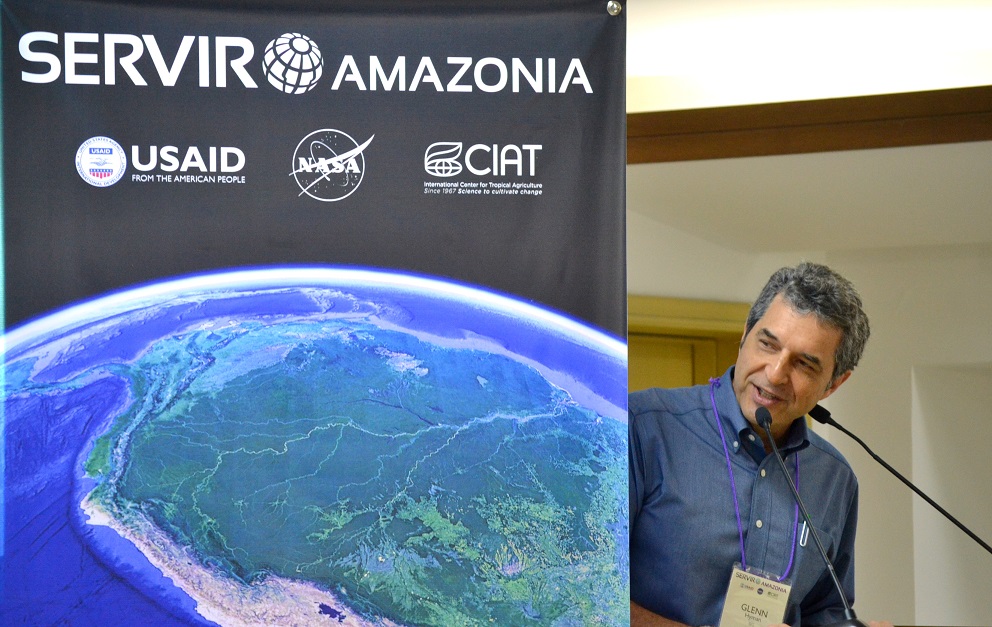 Glenn Hyman, Data and Science Lead, SERVIR-Amazonia