SERVIR-Amazonia teams who co-develop geospatial services have the incredible opportunity to receive support from NASA-funded Subject Matter Experts (SMEs). This year the needs that partners expressed related to user interface (UI/UX) design to make geospatial applications more user friendly, and to apply machine learning strategies, particularly using the TensorFlow platform, to existing services in order to improve their accuracy.
Improving usability of services
Most recently, the SMEs built capacity of Hub members to streamline the design, creation, and maintenance of apps. On November 8 and 9, 2021, some 20 technical experts from the SERVIR-Amazonia consortium participated in a workshop focused on improving the user interface and user experience (UI/UX) of applications through tools such as Mapbox Studio. In addition to answering questions such as, "what is tiling and why is it important?"instructors provided live demonstrations of how to customize data visualization in maps using JavaScript within Mapbox Studio. By now, the SMEs already contributed with advice to improve:
RAMI

, the Gold Mining Monitoring app already in use in the Peruvian Amazon,

TerraOnTrack

, a service that allows traditional

communities and indigenous people to quickly identify potential threats to their territories and monitor illegal activities on the ground.

The Amazon Dashboard

which tracks

individual fires in the Amazon region using a new approach to cluster and classify

active fire detections by fire type.
This two day workshop was the culmination of SERVIR-Amazonia's UI/UX collaboration with a cohort of SMEs from the organization Development Seed who worked over the past few months with the Program to review and implement design changes of applications with the aim to increase their use and impact. At the conclusion of the event, several workshop participants expressed interest in incorporating Mapbox Studio into their future service developments.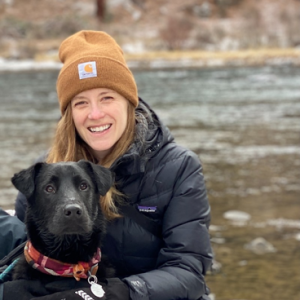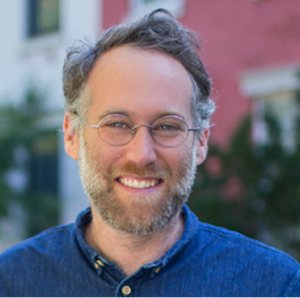 Mapbox Instructors Megan Danielson (left) and Mikel Maron (right)
Applying machine learning strategies
The SME support in machine learning was particularly focused on using the TensorFlow platform to two existing services in order to improve their accuracy. After three months of collaboration and data exchange with the Amazonia teams, the TensorFlow SME recommendations have recently been submitted for RAMI and TerraBio.
The SMEs attended regular technical calls with both service teams to learn about existing methodologies and find opportunities for improvement. For both the RAMI and the TerraBio services, improving input data was identified as a critical area of focus, and action steps were defined to document data sources and collect data according to updated guidelines. The new collection methods will optimize  the data for relevant machine learning algorithms. On December 7th and 9th, 2021, over 20 technical experts from the SERVIR-Amazonia consortium and the Science Coordination Office participated in a workshop focused on the acquisition and processing of data inputs,as well as the training, testing, and evaluation of TensorFlow models. Instructors provided live demonstrations of training and calibrating models in the cloud-based Google Colaboratory environment using real and relevant data. The tutorials were thoroughly documented and remain available to the public for future reference.
This two-day workshop was the culmination of SERVIR-Amazonia's TensorFlow collaboration with SMEs Lilly Thomas and Ryan Avery, both Machine Learning Engineers from the organization Development Seed.