At the recent global knowledge exchange of SERVIR, Sydney Novoa, Project Manager for SERVIR-Amazonia at Conservación Amazónica (ACCA) Peru, and Foster Mensah, Executive Director at the Center for Remote Sensing and Geographic Information Services (CERSGIS) in Ghana working with SERVIR-West Africa, exchanged ideas and experiences on services for illegal mining detection. This article describes the user-driven services in Peru and Ghana for mining detection and a forthcoming collaboration crossing the Atlantic to enhance the technical components of the service to drive additional impact: a reduction in illegal gold mining activities in tropical forests. 
CORRIGENDUM
"In a previous version of this blog post on illegal mining detection, SERVIR-Amazonia has inadvertently mis-used information pertaining to COMIMO (Colombian Mining Monitoring), a user interface designed for Colombian stakeholders, and not for Peruvian stakeholders as indicated. The forthcoming user interface and email alert subscriptions displayed in our post is in fact spear-headed by Universidad del Rosario (Bogotá, Colombia), who will officially release COMIMO in the coming year.
One of our activities at the SERVIR-Amazonia hub is to provide capacity building for development of illegal mining detection decision support tools using remote sensing. Universidad del Rosario are the pioneers in this space for mining detection in Colombia. In the future, we will continue to collaborate with the Universidad del Rosario on enhancing detection capabilities by incorporating radar data and engaging with national and sub-national stakeholders interested in halting illegal mining. Our goal is to provide a platform for regional sharing of technology, workflows and experience to promote the implementation of best practice mining detection tools."
Ecosystems under threat
In both countries, tropical forests are important biodiversity hotspots. Tropical forests are also valuable ecosystem services and provide homes to traditional and indigenous people. However, these ecosystems face threats to their integrity and functionality. One such threat is illegal and informal gold mining, where small and medium scale operations are one of the most destructive activities affecting tropical forests.
In Peru, alluvial gold mining caused primary forest loss of more than 100,000 hectares in the last 30 years (Espejo et al., 2018). Mining has polluted rivers and fragmented the forest in one of the most biodiverse regions of the world, encompassing iconic protected areas such as the Manu National Park and the Tambopata National Reserve. It was estimated that more than 25,000 miners occupied La Pampa (Buffer Zone of Tambopata NR) during the most intensive period of this illegal activity. Between 2017 – 2018 more than 700 ha of forest have been destroyed inside of Tambopata National Reserve.
In Ghana, illicit artisanal mining locally known as Galamsey (A compound word derived from 'gather' and 'sell') is rapidly increasing, making it a major driver of freshwater pollution, deforestation, forest and land degradation. It employs about one million people and supports approximately 4.5 million more (McQuilken and Hilson, 2016).  Between 2015 and 2018, galamsey-driven deforestation increased from 13,456 hectares to 29,275 hectares. As of 2018, the total extent of forest degradation in protected forest reserves affected by galamsey was about 1058 ha.  
Willingness to act
The Peruvian government is undertaking an unprecedented effort to halt the invasions of thousands of illegal gold mining operations.  The Environment Ministry in Peru initiated the "Mercury Operation – 2019" with the goal to halt illegal mining and restore the buffer zone around Tambopata National Reserve.  This initiative proposed four pillars: 1) Mining formalization led by the Ministry of Energy and Mines; 2) Agricultural Development led by the Ministry of Agriculture. 3) Eradication the human trafficking and child labor, 4) Implementation over two years.
The Government of Ghana has recognized the policy gaps, and the bureaucratic inefficiencies in formalizing artisanal and small scale mining operations in Ghana. It has taken steps to end illicit mining, with the establishment of the high-level inter-ministerial task force to lead and coordinate government efforts and the development of the Multilateral Mining Integrated Project (MMIP) by the Ministry of Lands and Natural Resources to reform the artisanal small-scale mining sector.  Furthermore, Ghana is one of the 118 countries that has ratified the UN Minamata Convention on Mercury in a bid to protect artisanal and small-scale gold miners and nearby communities are directly exposed to mercury. The convention obliges governments to reduce mercury use in artisanal and small-scale gold mining, the largest source of mercury pollution in the world. In recent times, the Ghana Government has been working in collaboration with the Ghana National Artisanal and Small-Scale Miners Association to coordinate scientific testing of mercury-free alternatives to traditional gold panning.
Geospatial solutions at hand
The success of these initiatives depend on access to real-time information on mining operations. In close collaboration with national governments of both countries, SERVIR-Amazonia and SERVIR-West Africa are using Earth Observation (EO) and geospatial technologies to provide actionable insights on illegal gold mining activities to support forest conservation. Information on the location of illegal mining activities outside mining concessions and in proximity to target areas is provided to governments in both countries.
SERVIR-Amazonia, through implementation by Conservación Amazónica (ACCA) and Spatial Informatics Group (SIG), is developing a monitoring system for near real-time mining detection using radar with the Ministry of Environment (MINAM). Compared to optical imagery, radar from Sentinel-1 is particularly well suited to this application given that detection algorithms can perform well in cloud-cover conditions, and at appropriate temporal and spatial resolution. 
SERVIR West Africa, working through the Center for Remote Sensing and Geographic Information Services (CERSGIS) and other partners (A Rocha-Ghana, Forestry Commission and Environmental Protection Agency), is using freely available satellite imagery and open-source software.  They developed a remote sensing methodology to identify and quantify the extent of illicit mining activities in the high forest zone of Ghana, where these activities are rampant.  The analysis, based on Sentinel-1 and Sentinel-2 data, creates annual composite maps of illicit mining area footprints. These maps are used for monitoring degraded mined sites and for planning land restoration activities. 
Learning from Each Other 
The two SERVIR Hubs are currently discussing potential collaboration, such as comparing methodologies for detection, comparing user interfaces and user engagement experiences, and/or enhancing detection algorithms. 
For Sidney Novoa "there are important lessons we can learn from our West African colleagues, mainly from the construction of their visual portal under the Tethys platform, and how they articulated the use of the information with the local stakeholders. On the other hand, SERVIR-Amazonia can support SERVIR West Africa through its novel approach based on the incorporation of SAR resources in the capacity to monitor the expansion of gold mining." 
This blog post will be updated as ACCA and CERSGIS foster their fruitful collaboration in the common effort to reduce illegal gold mining activities in tropical forests.
Authors of this Blog Post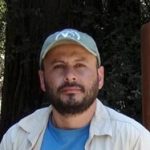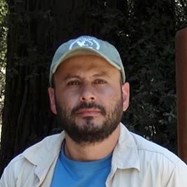 Sidney Novoa
Project Manager, ACCA
Peru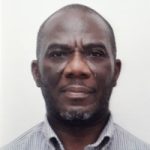 Foster Mensah
Executive Director at CERSGIS
Ghana